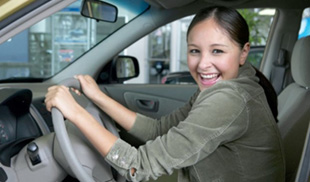 Auto Insurance with a "Personal Touch"
Auto insurance includes many commonly misunderstood concepts. Many people are underinsured or have dangerous coverage gaps, exposing themselves to substantial losses. Others may be over-insured and purchase more than what is needed to protect their interests.
As an independent agency, we represent many highly rated companies such as Erie Insurance, which has an excellent reputation for claims service and offers extremely competitive rates to good drivers.
At Waverly Insurance Group we will help you:
Understand various coverage options, and recommend what may or may not be needed
Get rewarded for good driving records
Qualify for any and all discounts available
Understand and simplify the claims process – if ever a claim should arise we will help you through it
The knowledgeable agents at Waverly Insurance Group take pride in placing our clients' needs first and will help you to make informed decisions. We will take the time to explain things and identify your potential exposures and provide you the correct insurance for your needs – not a "one size fits all" approach!
Comprehensive vs. Collision Coverage: What's the Difference? – Bob McAllister Video