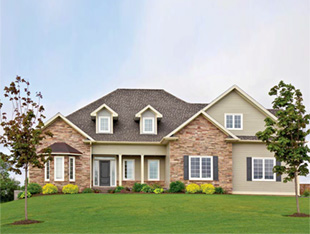 Home Is Where The Heart Is
If you're like most people your house is your most valuable investment. A homeowner's policy combines various personal insurance protections, including damage to your home, its contents, and loss of use (additional living expenses). In addition, coverage is provided for personal liability for accidents that may happen at your home or anywhere in the world! It is extremely important that you don't gamble with your valuables and that you have your homeowner's insurance program reviewed on a regular basis by a knowledgeable, trustworthy professional.
At Waverly Insurance Group we will:
Perform a thorough replacement cost analysis of your home
Assist you in preparing a personal property inventory to determine the correct coverage amount and provide documentation in the event of a loss
Evaluate the need for customized coverages for each individual situation
Make recommendations for safety and risk management measures in and around your property
Explain in understandable terms the various provisions of your homeowner's policy
Photograph your valuables and store the images for safekeeping
We offer responsive, market leading products such as the Erie Secure Home Protection program from Erie Insurance, which provides Guaranteed Replacement Cost coverage on your home and comprehensive coverage for your personal property.
Replacement Cost Homeowners Insurance vs. Market Value – Bob McAllister Video
Contact us to schedule a review of your homes' insurance needs, at your convenience.